13 days till Christmas. In theory, most of the shopping should be done, but reality may be much different. In any case, here is the first of a few mini gift guides I have put together to help you find that final perfect gift for one of the many people on your list.
***
First up, the Darling.
The Darling is the girl who doesn't mind overdressing if it means she get's to wear her favorite dress. Wants ever part of her life, down to the smallest detail, to be beautiful. Bows, feathers, and lace are a prerequisite.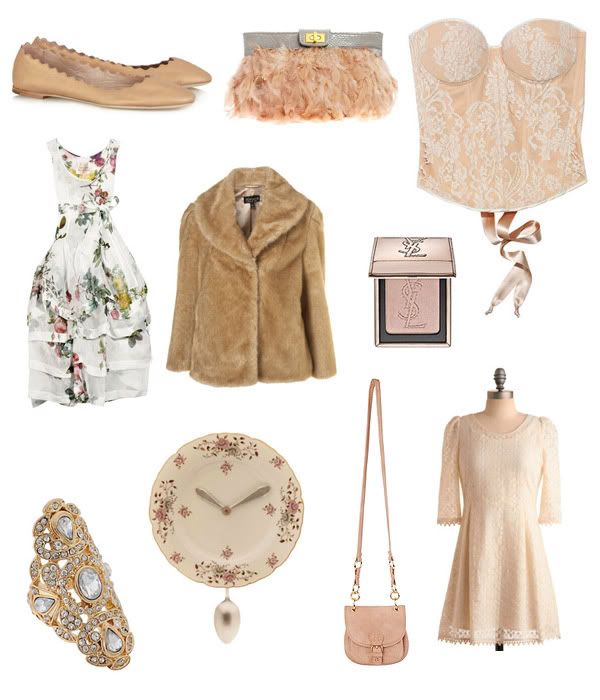 (from left to right in 3 rows)