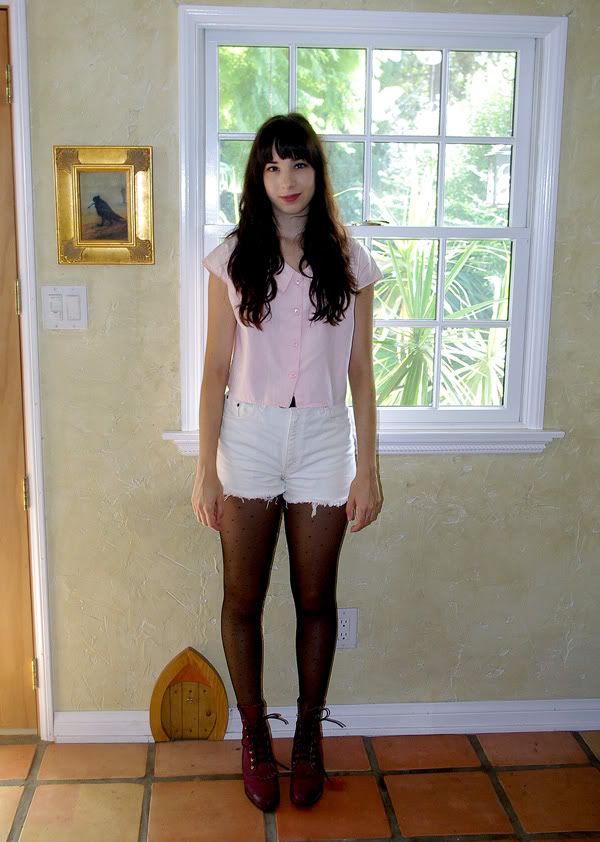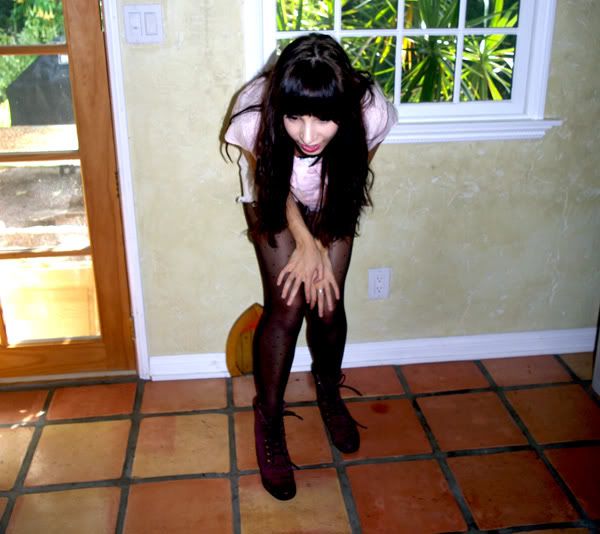 Top: Vintage, Belt: F21, Shorts: Vintage Levi's, Tights: Target, Boots: Vintage Justin's
Literally and metaphorically speaking, its been an interesting last few months full of doors opening and closing. Life is about to change as I know it, which is scary always, even if the change is most likely for the better. It's been a lot to balance and figure out but I'm feeling optimistic.

end philosophical ramblings.

P.S. Meet my new puppy! His name is Freddy and we rescued him. We think he is a St. Bernard/Great Dane/Boxer mix.