My eyes are always closed in the pictures I end up liking! Oh well...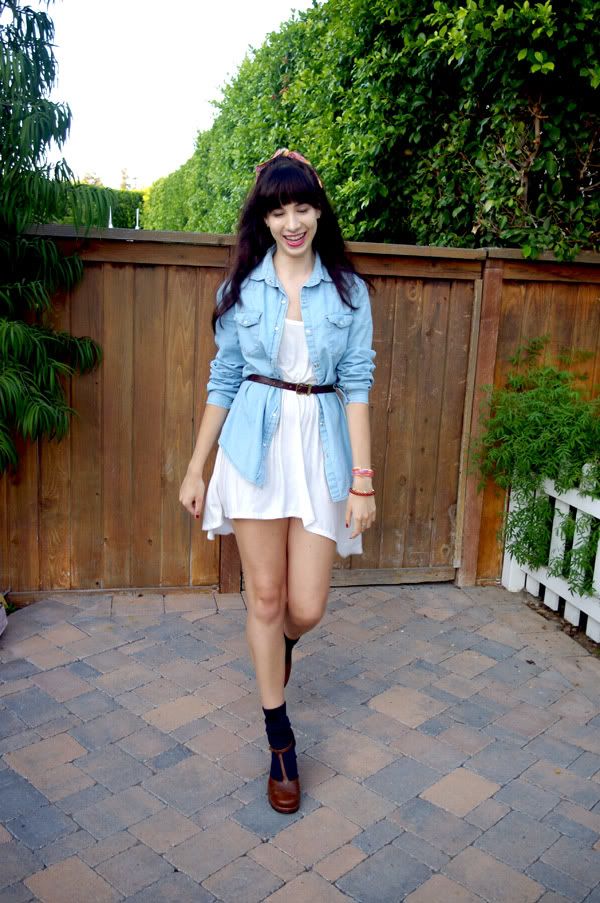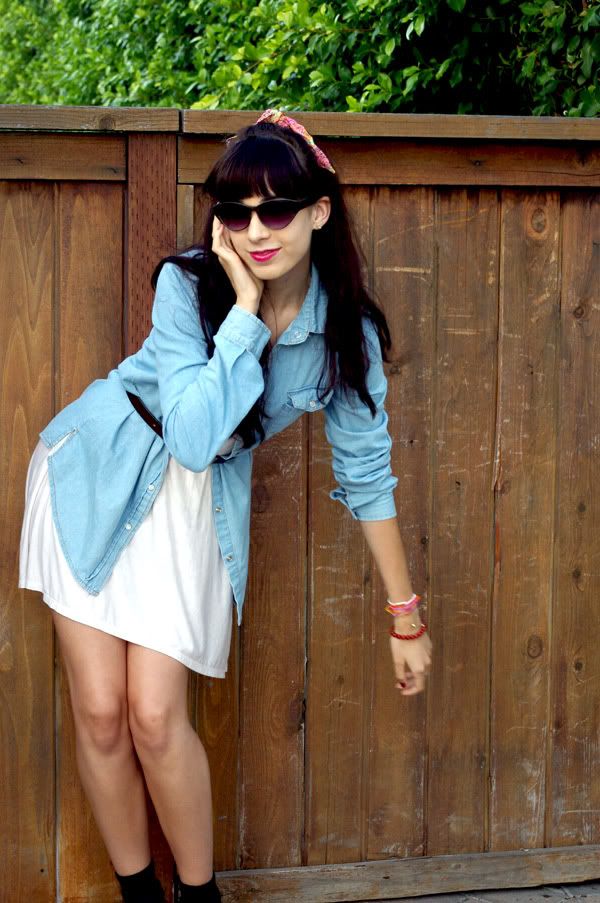 Shirt: Forever 21
Dress: Unknown
Belt: Vintage
Socks: Dad's
Shoes: thrifted
Bow: Anthropologie
Glasses: Mom's
As this outfit shows, I was feeling a bit eclectic on Monday and took bits and pieces from all over the house. My dad always manages to keep his pairs of socks together, a skill I must not have inherited, making his prime for the borrowing. The belt has a bit of history as well...It was my belt as a toddler that my mom unearthed recently and I still manage to wear on the absolutely largest setting. I'm all about re-purposing clothes any way I can. :)
P.S. Please Vote!
(poll above)
and
Please
Shop!
more items up for sale this afternoon.