Thursday night was spent dreaming, plotting, and planning with my very good friend
Sasha.
We have a rather exciting plan in the works which will be revealed in a few months time. She works at a complex known as "The Camp," made up of an assortment of interesting stores and cafes. We spent the evening at Milk & Honey, a tiny place with yummy drinks, snacks, and frozen yogurt. The space is so small they have to open a big sliding door onto a minuscule patio stuffed with couches to accommodate guests...it's really kind of magical.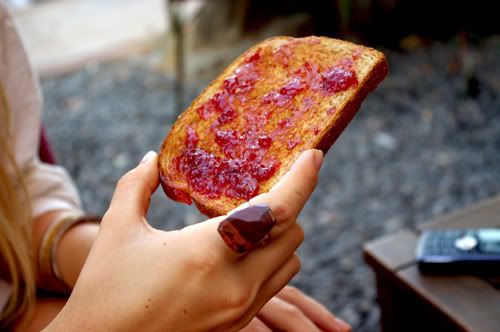 Photo quality is kind of whacked, I was having serious lighting issues.
Top: Gimme Vigor
Lace: UO
Shorts: A&F hand-me-downs
Shoes: Deena and Ozzy
Bag: Louis Vuitton
Bracelets: random junk