Having a fashion blog exposes me to a wide assortment of styles and satorial opinions. Sometimes it's overwhleming, I never feel like I can pick or settle into one set "look" which is both liberating and confusing. I have, however, managed to narrow down a few of my personal favorite styles that never seem to tire of. I will never grow out of classic feminine ladylike clothes. It's a fool proof way to look fresh and pulled together without much effort.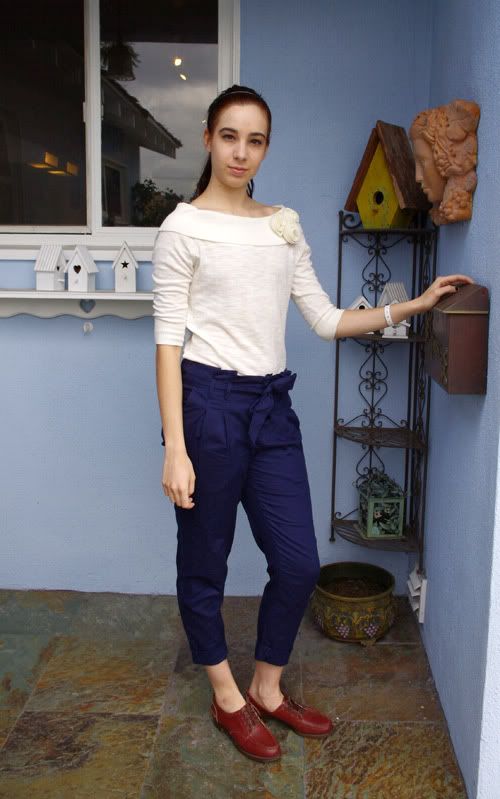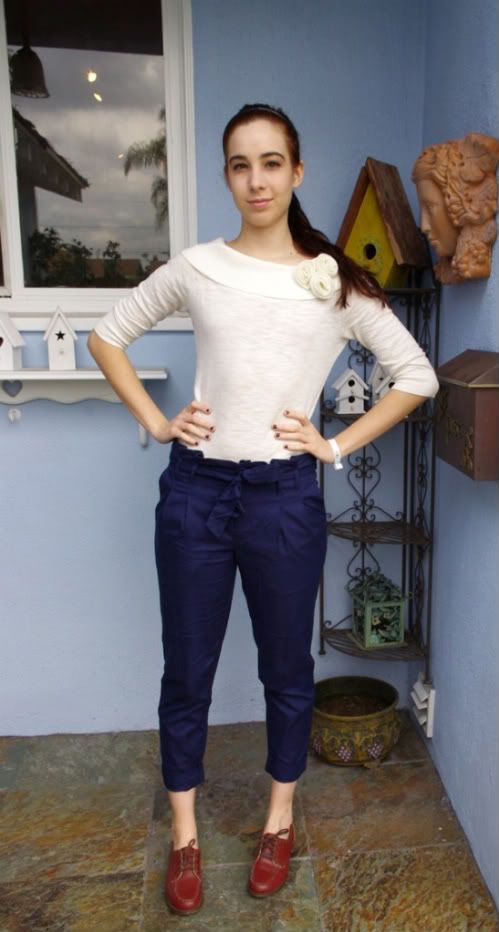 F21 top - Cooperative Pants - Hand me down shoes
I've been doing some serious browsing on the Modcloth, Threadsense, and Anthropologie sites and I can't seem to shake my desire for bows, collars, buttons, and tailoring.