Disclaimer:
Initially, I meant to sit down and absorb all that is S/S 11 so far. However, I seem to have literally no attention span lately so please enjoy the intermittent fashion week-y blurbs and bits that will appear over the next month!
Anyways,
Let me just start by saying Fall is by far my favorite season. All fashion aside, spring has always been a stressful time for me, plus its the precursor to summer heat...which I do not appreciate. In my opinion, the Fall collections always have the best clothes...who doesn't like rich colors, layering, dramatic party/gala worthy gowns? But all seasonal preferences aside, I've been really pleased with the looks that are pouring in from show to show. Some of my favorite trends are sticking around (Ladylike and Retro Inspired FTW!) along with quite a few I'd definitely like to get on board with.
As much as I want to be drawn to the simplistic, uber-cool girl image Alexander Wang puts out, it's always hit or miss if I like his collection. For the time being, my eye is often drawn to a modernized version of girly, allowing bows and ruffles to seem chic rather than campy.
My NYFW Faves:
J. Mendel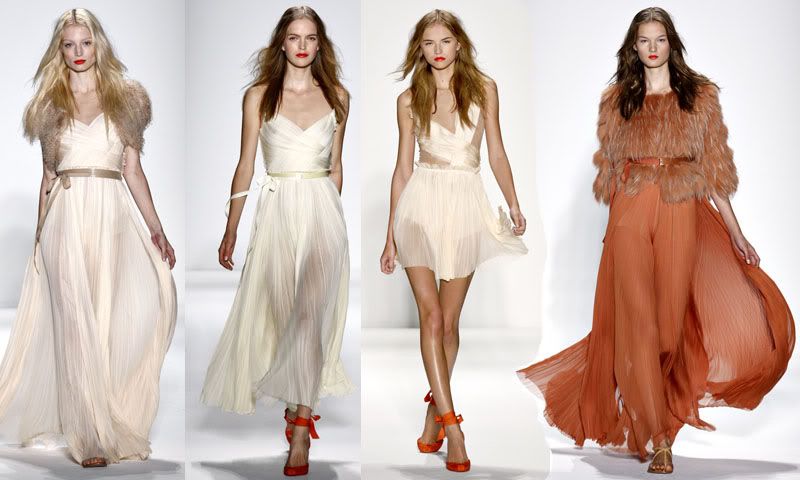 Nanette Lepore
Mulberry
Jason Wu
Chris Benz
Band of Outsiders
(I'm in LOVE with that dress second from the left...borderline obsessed!)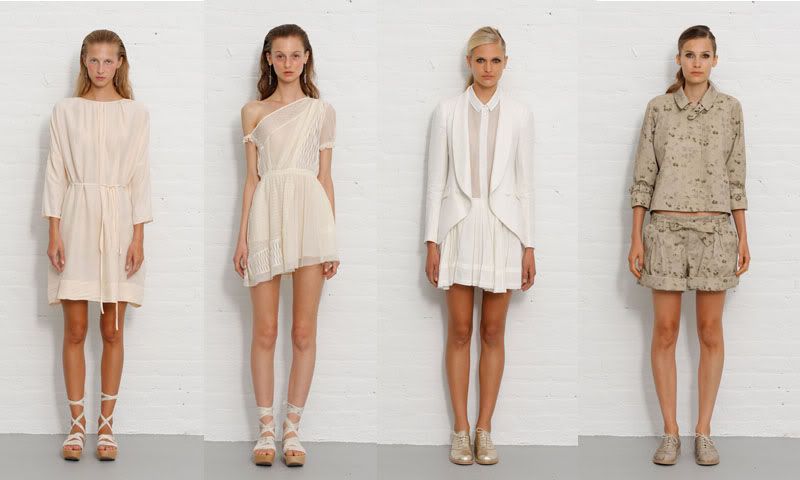 Alice and Olivia